Posted by Winnipeg Florist Dragonfly Flowers on 8th Apr 2014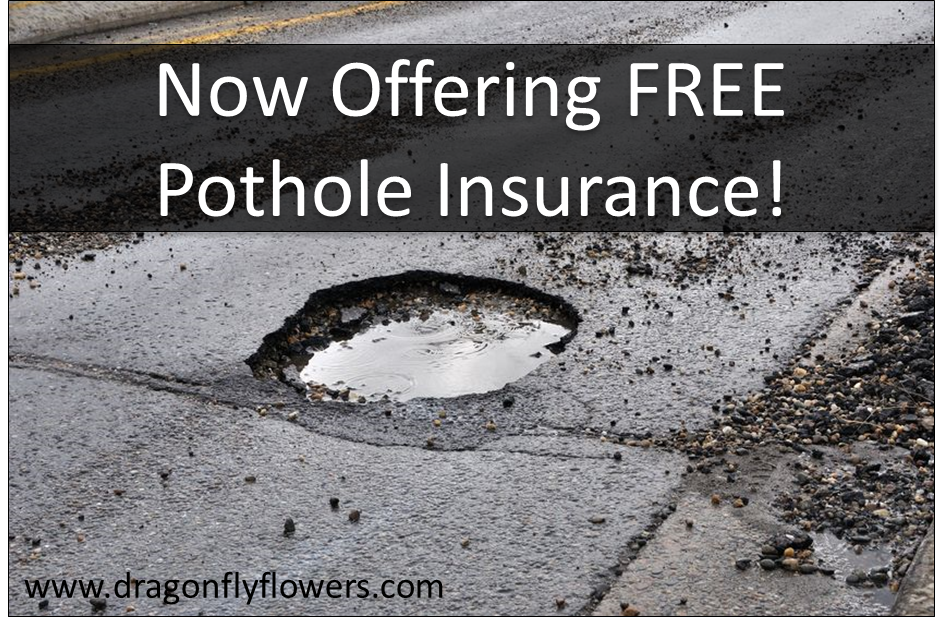 In the wake of Winnipeg's worst Winter in 100 years or so, the Winnipeg city streets are becoming a topic of much discussion in the news and on social media. Even the Huffington Post picked up a few tweets about the subject in their article today about how AWESOME Winnipeg's Winter has been.
Pothole hunting earlier today. The @FilipinoJournal is used for scale since I didn't have a banana. #Winnipeg pic.twitter.com/mAJ2txXkLb

— Ron Cantiveros (@RonCantiveros) March 16, 2014
While as Winnipeggers, we didn't have the same issues as our neighbours to the South who had to deal with what was lovingly referred to as the " Snowpocalypse", we did seem to have a continual stream of snowy weather and then many of us delveloped a strong desire to get the heck out of here as it seemed there was no end in sight.
But, finally in April it happened. Some of us weren't ready!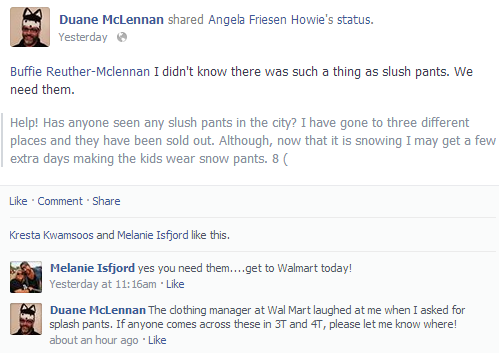 Potholes Can Ruin A Flowerful Day...
We urge anyone who is purchasing flowers at your local Winnipeg Florist to be extremely careful when transporting their flowers home, to your loved ones or to your event. The potholes in Winnipeg can be a hazard for fresh vased flower arrangements in a number of ways. On a very bumpy pothole ridden street, a number of things can happen:
1. Floral Trauma: Your flowers could suffer floral trauma making them quite sad and wilty. If this happens, just as you might speak to your plants, talk to your freshly cut flowers on the way home and assure them that it's only a short drive. They will appreciate your compassion in their time of need.
2. Spillage: During the trip, the water could be bounced over the sides of the vase. This spillage can have a few effects. One of which we've seen in the past is that your spouse, friend or anyone else sitting in the passenger seat could get a wet bum when joining you in your vehicle after you drop off your flower arrangement.
3 The Tip Over: Worst of all the possible afflictions to your flower arrangement. If not properly secured, your flowers could tip over, causing both floral trauma and spillage, wreaking havoc on what should be a very special day.
It's for these reasons that Dragonfly Flowers is now offering Pothole Insurance with every flower arrangement that leaves our retail store. If you suffer any of the above afflictions due to Winnipeg's rampant pothole problem, just return to the store and we will re-arrange, re-water and replace any flowers that were damaged during this trying time.
:)
Aside: Check out these awesome creative uses for potholes!