Place your order by 1pm for same day delivery. From Birthday to Anniversary to Get Well flowers - all available for residential, hospital, and business delivery - trust Dragonfly Flowers to have just the right arrangement for you.
Once your order is placed, our thoughtful floral artisans put together your arrangement by hand. Every time. There will never be another arrangement exactly like yours.
We take pride and the time to create each fresh design just for you, because it's the customer we care about most.
(204) 633-5200
3-2230 McPhillips Street Winnipeg
Manitoba, Canada R2V 3C8
Doghouse Flowers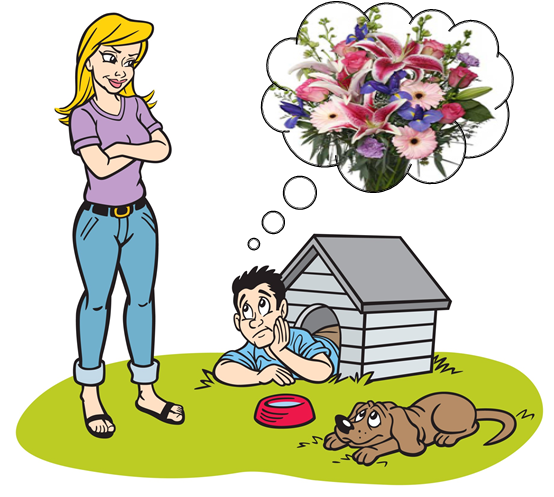 Sometimes we have the occasional slip up and need to get ourselves out of the DogHouse!
We're here to help with flower arrangements that are sure to make an impression and at least give you a little help getting out of the doghouse or off the couch!